Top-Grade Equipment for Your Material Handling Facilities
---
Detroit, MI Truck Dock Equipment
When you load your products for transportation, you rely on several different types of truck dock equipment. Today, this equipment is more trustworthy than ever, with high-tech features for easy loading.
At American Material Handling, Inc., we carry a complete line of advanced loading dock equipment for Detroit, MI businesses. With forty years of experience, you can trust us to install, service, and repair your equipment.
High-Quality Loading Dock Equipment

We offer a wide variety of truck dock equipment, including: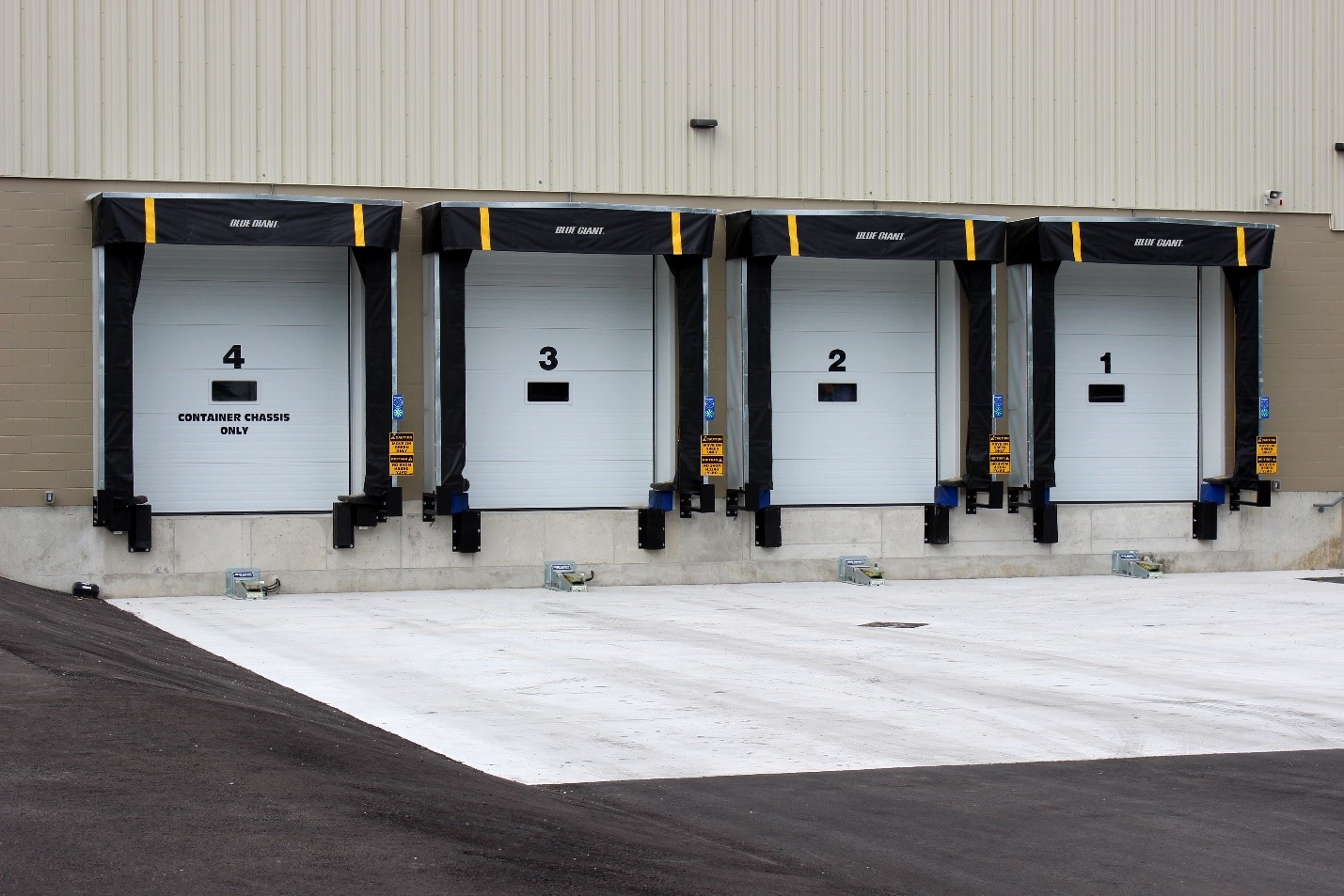 We offer hydraulic, pneumatic, and mechanical varieties of equipment.
In fact, we provide all the products you need to fully equip your loading dock in Detroit, MI. By buying all your equipment from one source, you get the convenience of installing everything you need at once. You also form a relationship with our expert mechanics, who can repair and service your equipment at any time. We keep your equipment in top condition so it can continue to perform properly for years to come.
Experienced, Knowledgeable Staff
By working with us, you can choose from a wide range of truck dock equipment from many different manufacturers, including ISO 9000 companies. This allows you to select the ideal products for your Detroit, MI business.
Founded in 1976, we have many years of experience serving companies like yours. We have a 13,000-square-foot manufacturing facility for in-house engineering and fabrication. We are unique among material-handling companies because we can service and repair any of the equipment we sell, no matter the brand.
We've installed truck loading equipment for a variety of mid- to upper-sized companies, including GM, Ford, Chrysler, and even the federal government.
Call us today at (248) 857-8888 for superior truck dock equipment in Detroit, MI.
Loading docks are a hub of activity in warehouses and distribution centers. In most companies, this is the primary location of the movement of products coming into and moving out of a facility. Loading docks typically provide direct access to staging areas, storage rooms, and freight elevators.
When looking at the different operations taking place in a warehouse, distribution center, or other unloading operation, loading dock environments can be one of the more hazardous areas. Let us help you keep your employees safe with our quality products.
Products that make your dock safe:
AMHI supplies high-performance, high-speed roll-up doors with designs for countless industries. We are committed to providing the best quality, value, and selection of products. Whether industrial or commercial, we have the high-speed door you're looking for.
AMHI's product line gives you the ability to accommodate any roll-up door application with the right product from the right manufacturer.
In-plant Offices, Clean Rooms, and Machine Enclosures
Our standard wall construction is class "A" noncombustible, comprised of heavy-duty vinyl-laminated gypsum and a thermal-rated foam core. This provides excellent thermal value as well as protection from fire and loud noise.
Additional wall construction is available. If you need additional space or better control of the environment in your current space, our products can get it done.
Mezzanines and Cargo Lifts
If you're looking to utilize unused space in your facility, our mezzanines and platforms provide the solution. Whether building a new mezzanine office, storage, or an observation deck, our steel mezzanines and framing system make it easy to design and configure any structure to meet your requirements.
Our lifts can move people and products from the floor level to the upper level quickly and safely.
These wall partitions are the perfect way to partition off areas around your facility to help separate out different workstations or building areas. These curtains will typically include a couple of different fabrics that will help increase visibility in your location.
They can help control the overall environment as well as traffic patterns in your plant. If you require noise or climate control, solid panel walls with a high R-value are also available.
Rolling Steel Door Systems
Rolling doors are composed of flat-faced slats that provide a natural watershed, helping to reduce corrosion. The slats are designed with free-acting interlocking joints that permit easy articulation when the door coils.
The counterbalance assembly consists of a spring barrel that serves as a load-carrying beam. It encases the counterbalance mechanism and provides the axis around which the curtain coils.
So whether it's enormous Titan rolling doors, protective FireStar rolling steel fire doors, ventilated Secur-Vent doors, or secure Accordion Folding Grilles, you can feel confident that due to American Material Handling's many years of knowledge and experience, you will get the best possible solution for your building application needs.
You might not think about your building's overhead door very often, especially if the door is open for a large part of the day so trucks and people can come and go. But even if your door is open most of the time, you still need a door that's reliable and that serves your business well.
For overhead doors in Detroit, MI, contact American Material Handling, Inc. We offer both thermally efficient doors that are perfect for Michigan's harsh winters and simple, sturdy steel doors that offer a long lifespan.
The kind of work done on your property will determine what kind of overhead door you need.
For example, when you work in a warehouse that handles food products, electronic equipment, or any other temperature-sensitive material, you'll need a garage door that's thermally efficient and has a high R-value. Good insulation will keep the interior temperature of your warehouse consistent, even during the hottest summer or coldest winter.
On the other hand, if you work in a warehouse or factory that sees a lot of traffic, you'll probably need the door open a lot of the time. You won't need to worry about insulation very much, but you'll want a sturdy door that can withstand the wear and tear of opening and closing throughout the day.
No matter what you need, American Material Handling, Inc. can help.
At American Material Handling, Inc., we'll help you pick the perfect overhead door for your Detroit, MI property. From multiple sectional doors to oversized doors and everything in between, we have the overhead doors you need.
You can visit our photo gallery to see some examples of our work or contact us directly by calling (248) 857-8888. We look forward to hearing from you and hope to help you with your garage door soon.